Regular price
$16,980.00 USD
Regular price
Sale price
$16,980.00 USD
Unit price
per
DISCOUNTED
Sold out
Elevate your putting skills with PuttView's P7 Home Series. This interactive putting green is designed for golfers of all levels, offering both guided practice and hours of fun. It combines serious practice with entertainment, featuring pre-defined drills and exciting games like Splash! and Putt Pong. With a modern design and compact size, it seamlessly fits into your home or apartment, making it your new favorite spot for perfecting your putting game.
Shipping

PuttView P7 or P7 Plus will shipped after full payment within 4 weeks.
Dimensions & Weight

Green size: 60 ft²
Length: 10'
Width green only: 6'
Width incl. tower: 8'
Height: 6' 10''
Weight: 330 lbs
Min. ceiling height: 7'
Stimp (green speed): 11-12

Shipping Box: 6' 2'' x 2' 9'' x 4'
Shipping weight: 550 lbs
Subscription

The purchase of this product includes the PuttView Home subscription. First year is included, $180 (P7) or $1,495 (P7 Plus) starting from year two.

P7 Subscription includes:

Ball Tracking (1 User)
Software Updates
Support

P7 Plus Subscription includes:

Ball Tracking (unlimited Users)
Advanced Statistics
Software Updates
Support
Hardware Service
View full details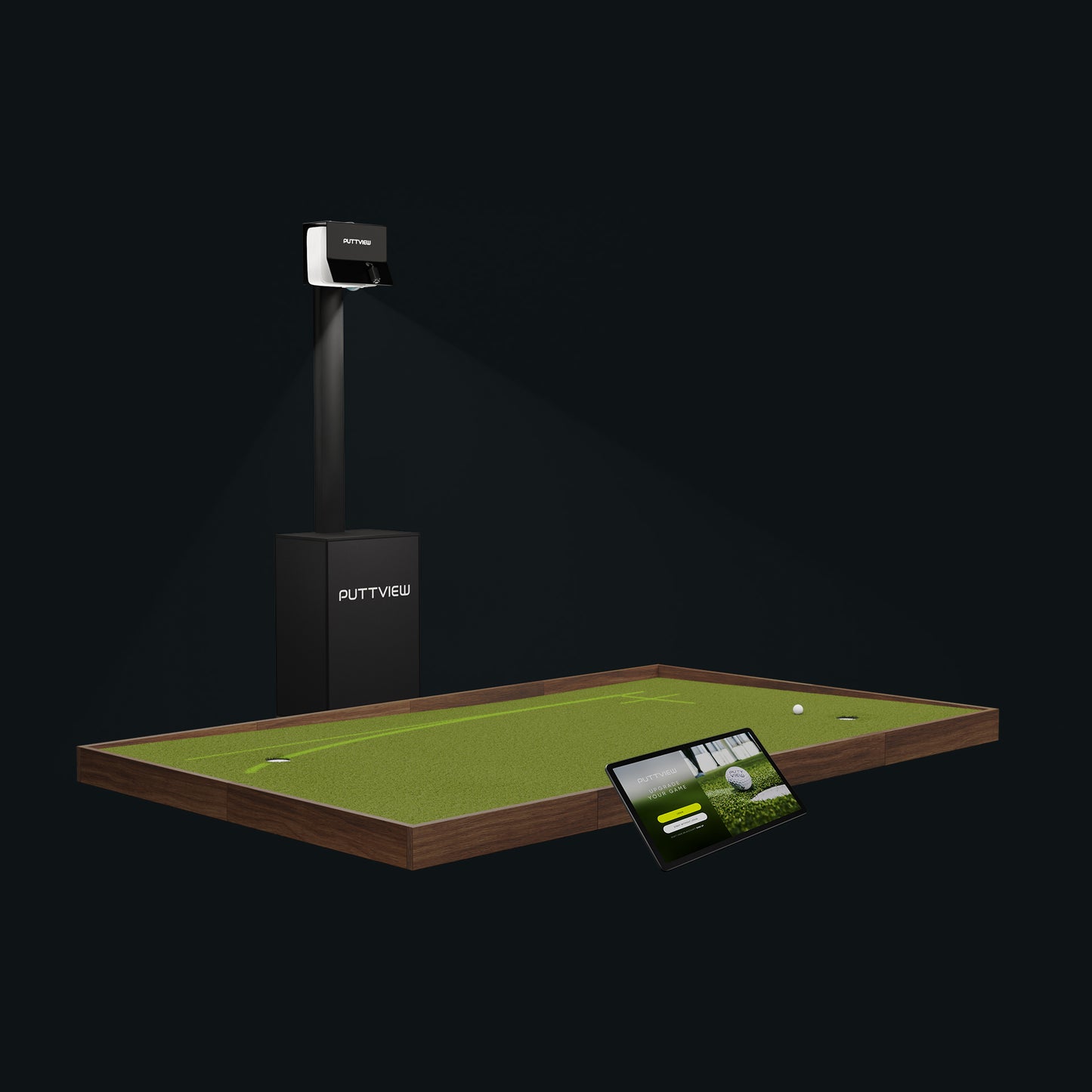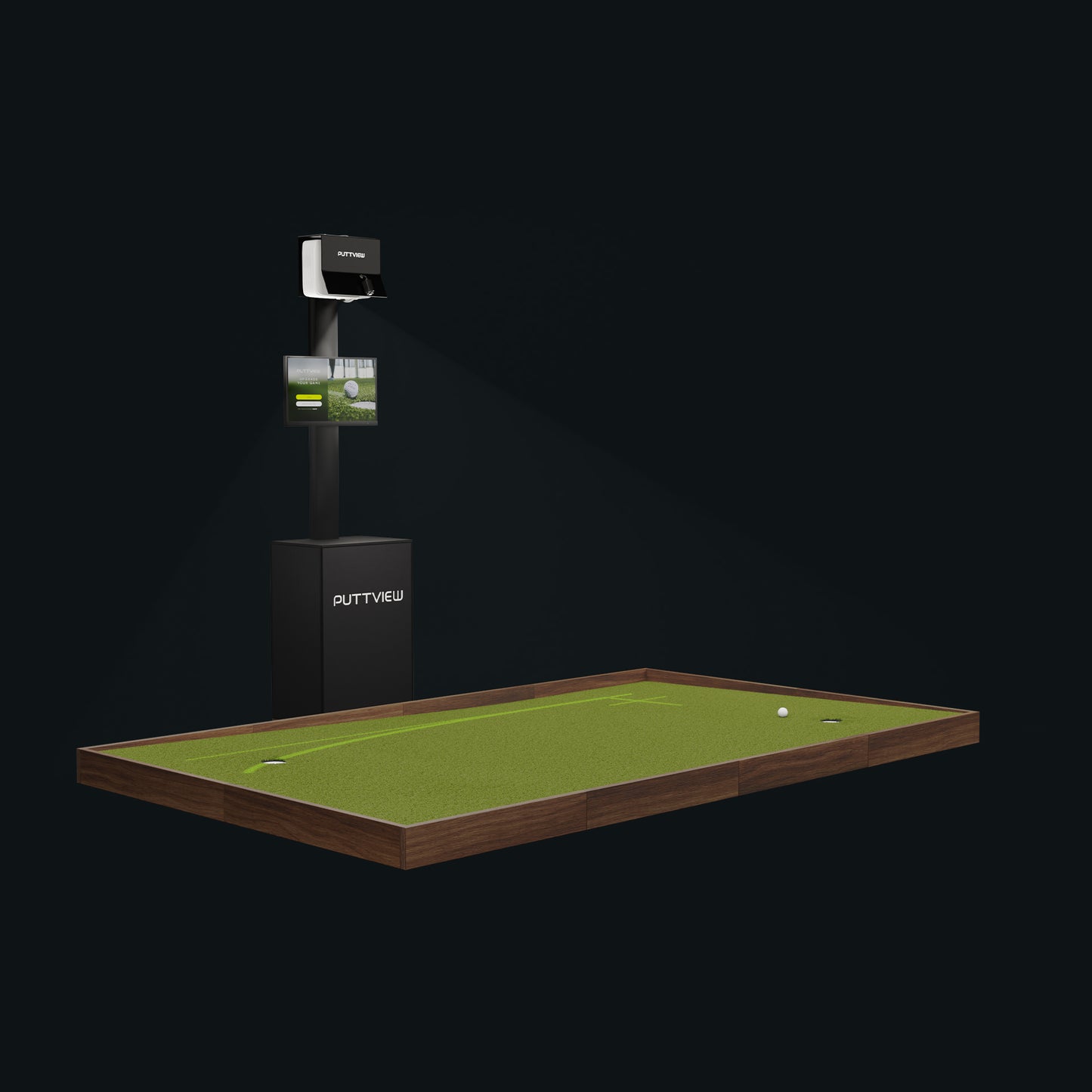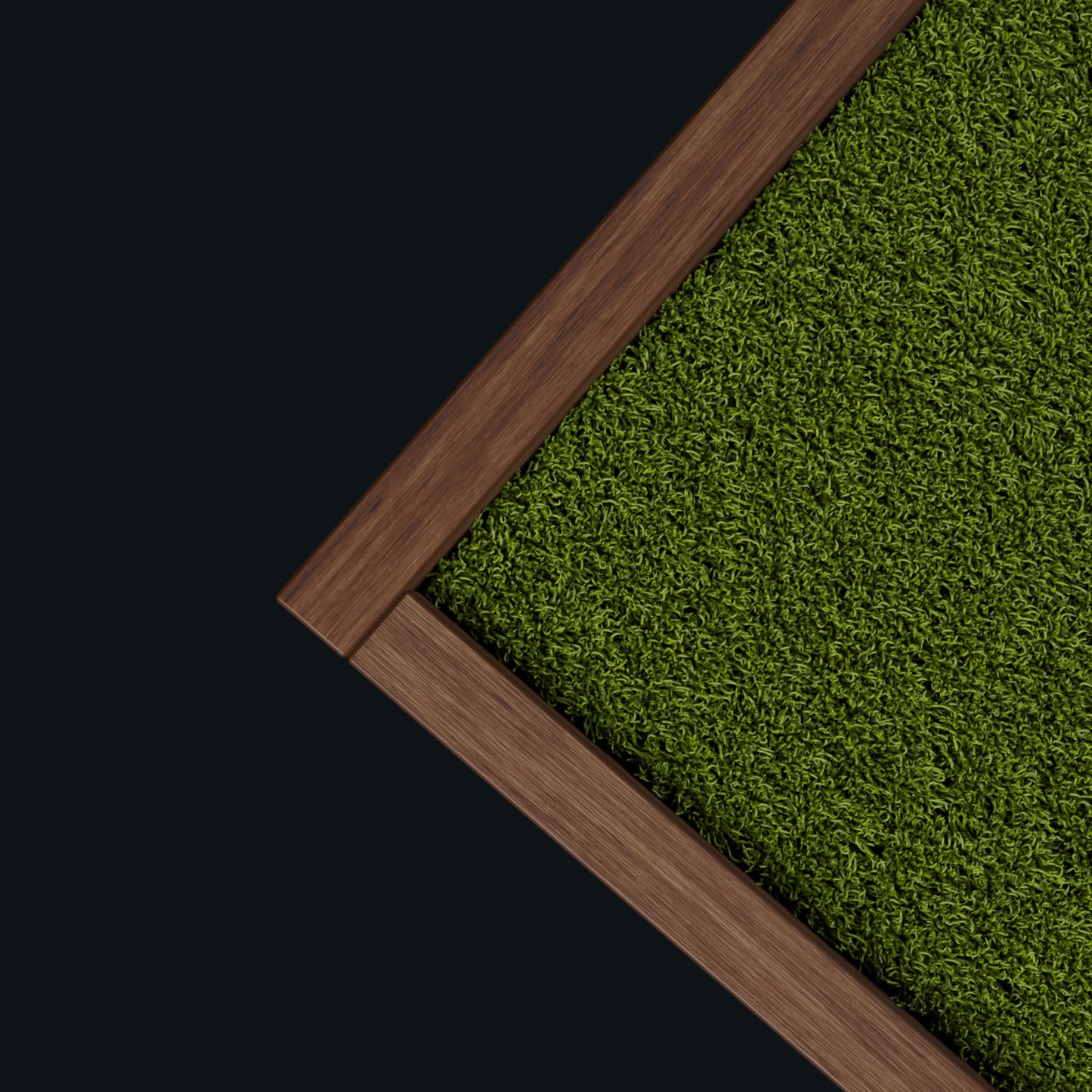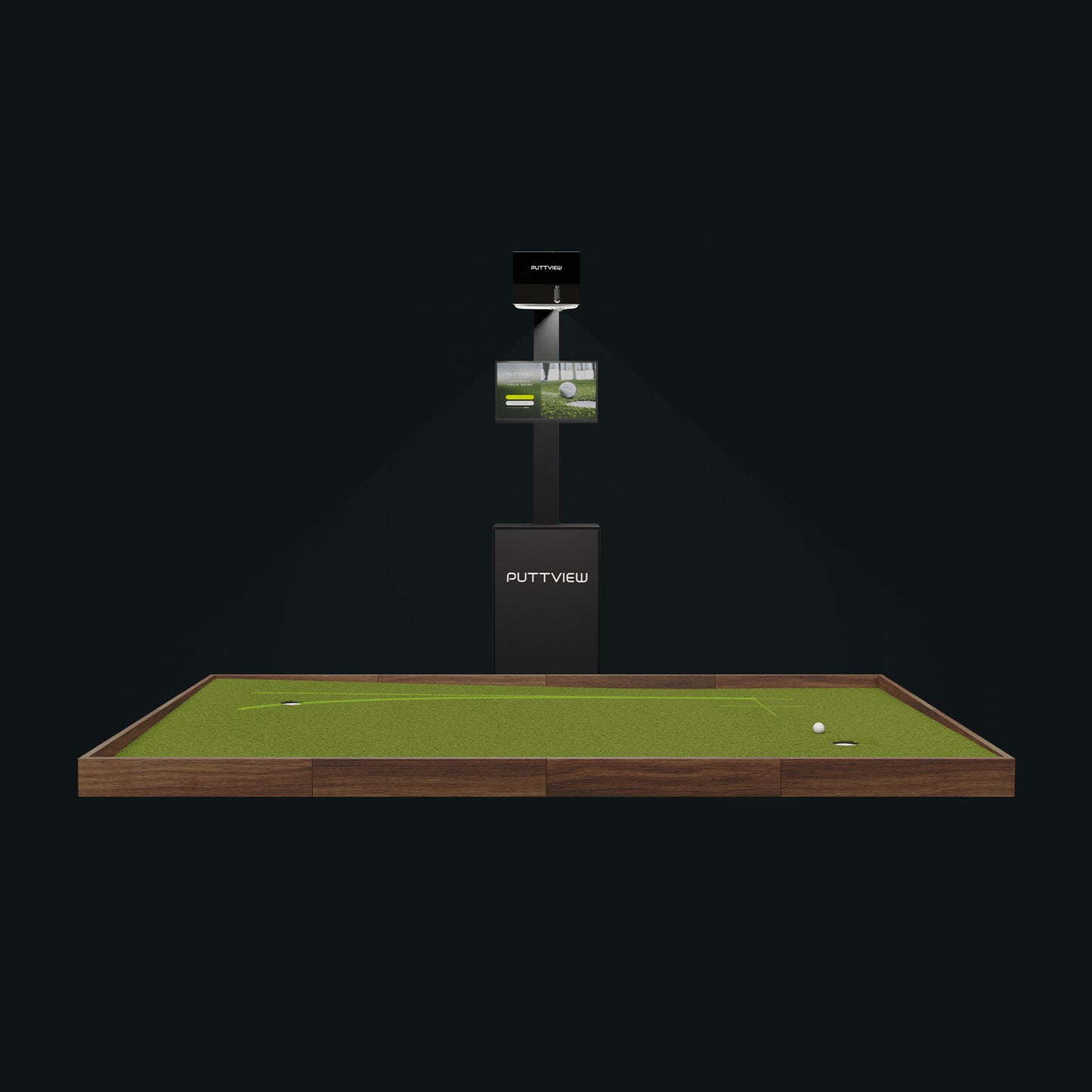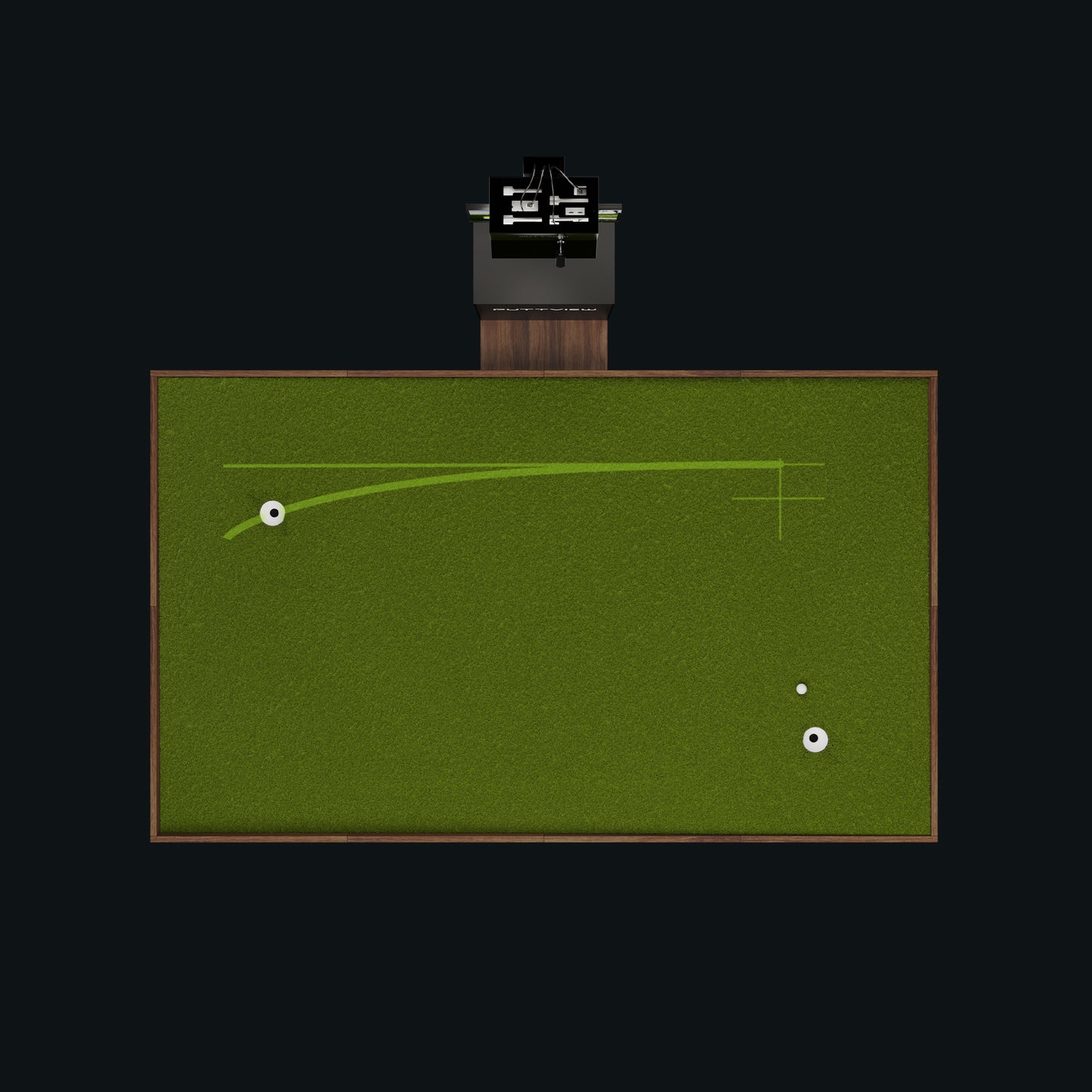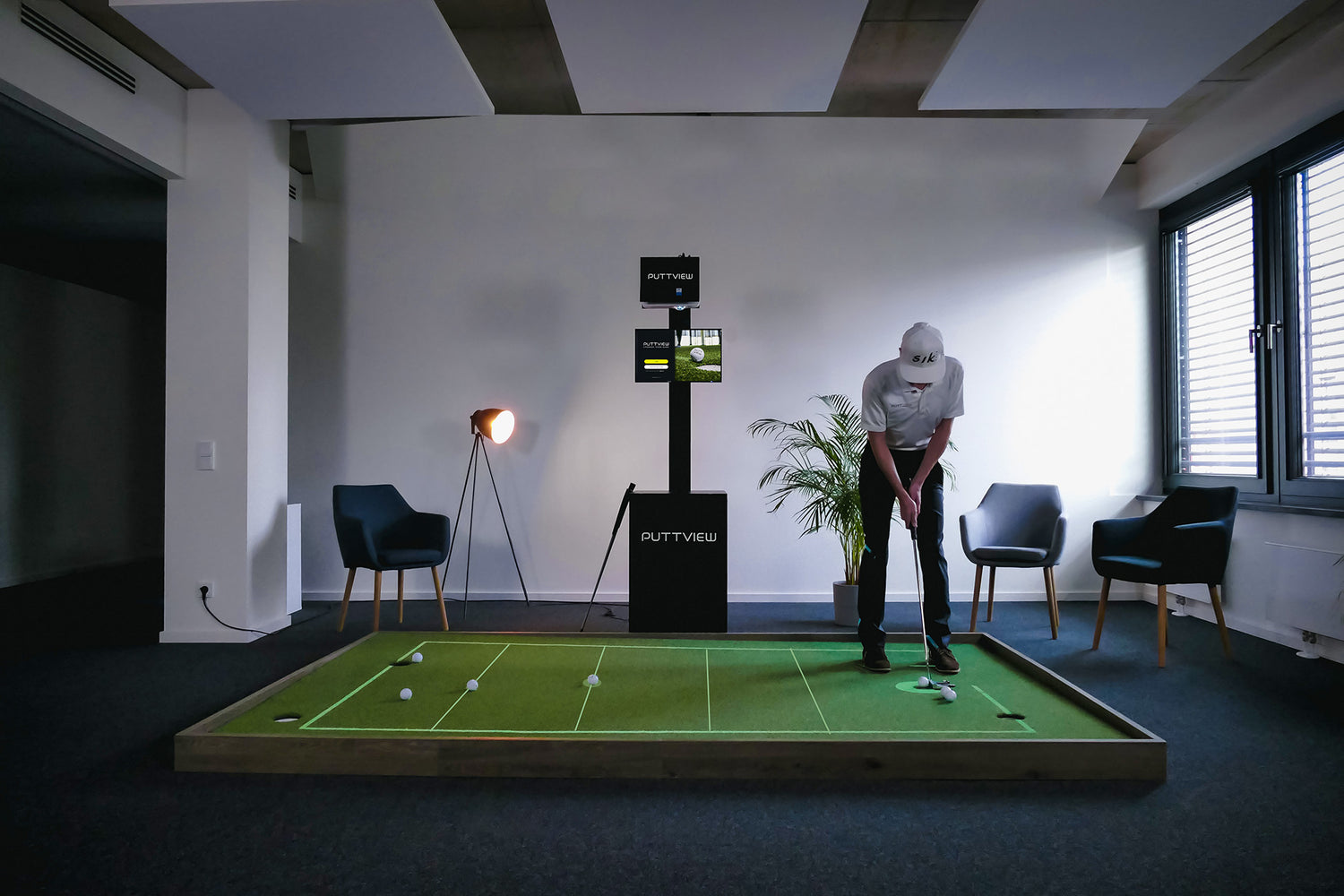 What's unique about each?
The PuttView P7 is designed for individuals who want to enhance their putting skills while having fun and engaging in interactive games with friends at home. The PuttView P7 Plus elevates the experience to a professional level, enabling users to personalize every aspect of their putting practice. With the P7 Plus, users can create practice sessions, access more detailed comprehensive statistics, and enjoy a more advanced level of customization for their visuals. See all the details in the Home Series brochure.
Download Brochure
International Shipping

The cost of import and customs duties (if applicable) is included in the shipping charges. In the case of returns, the customer is responsible for the cost of packaging and transportation to our warehouse in Germany.